Shred Collection Containers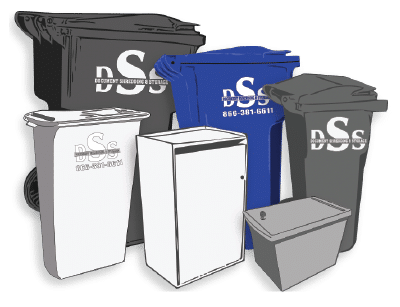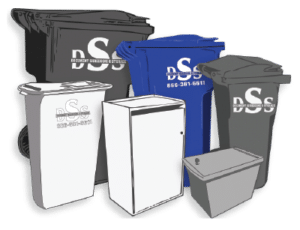 We have a variety of secure collection containers to meet your unique needs. Our console options look great in any office, and our bins are perfect for shared office spaces or customers who have a larger volume of paper.
Console Options
Consoles are made to blend into any office environment. All consoles are secured by built-in locks to protect information prior to collection by DSS. When we service consoles, we empty the consoles into one of our secure bins.
Personal Desk Console
This small console can fit under most desks. It is a great option for organizations with employees who need a shredding container right at their desks.
Details: 
12 in. wide x 18 in. deep x 13 in. tall
holds 5 gal. and up to 20 lbs.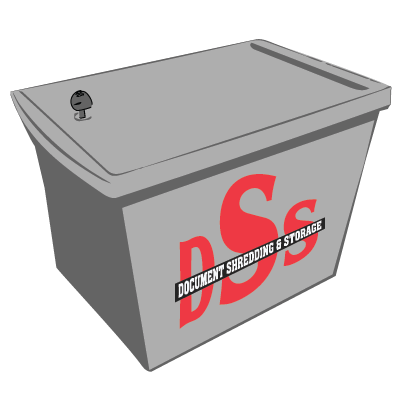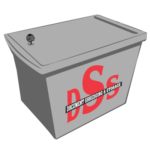 Shredinator
If you only have a small space to fit a shred container, this is the right option for you. This console is only 11 inches wide, and is made to fit into small spaces.
Details:
11 in. wide x 20 in. deep x 30 in. tall;
holds 24 gal. and up to 85 lbs.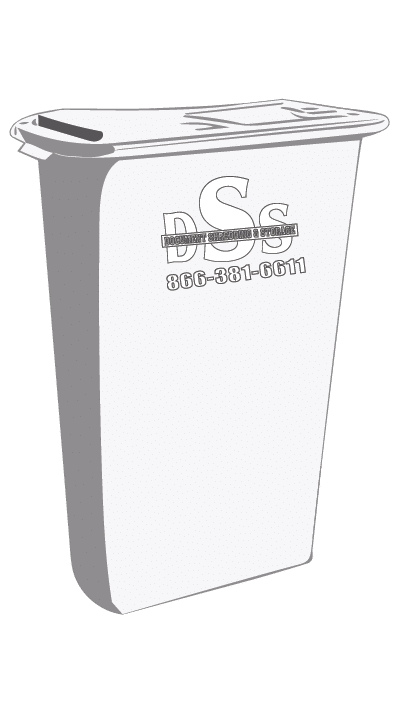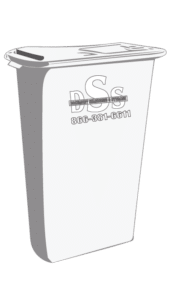 Executive Console
This is our largest console option. It is ideal for larger offices, copy rooms, and shared office spaces. The sturdy design and flat top also let it double as an extra table or shelf
Details:
23 in. wide x 16 in. deep x 36 in. tall
holds 32 gal. and up to 100 lbs.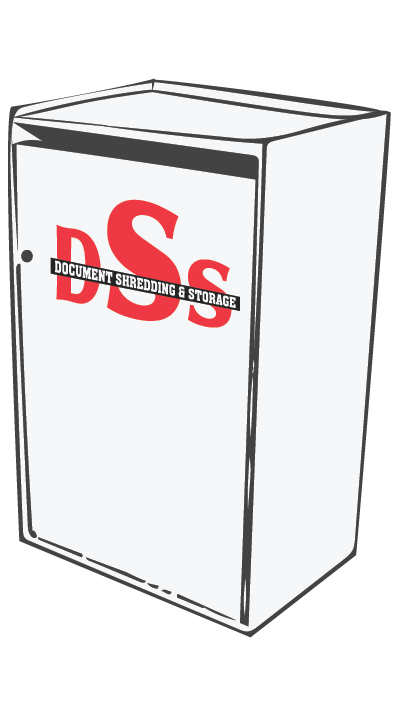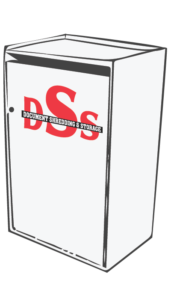 Bin Options
Bins don't blend into the decor as well as consoles, but they are more practical for easy transportation and ease of service. When we service bins, we either swap out the full bin for a new empty bin of the same size or empty the full bin into our mobile shred truck for immediate shredding.
32 Gallon Bin
This is our smallest bin option, so it is a good solution for companies with smaller volumes of paper.
Details:
16 in. wide x 17 in. deep x 40 in. tall
holds 32 gal. and up to 100 lbs.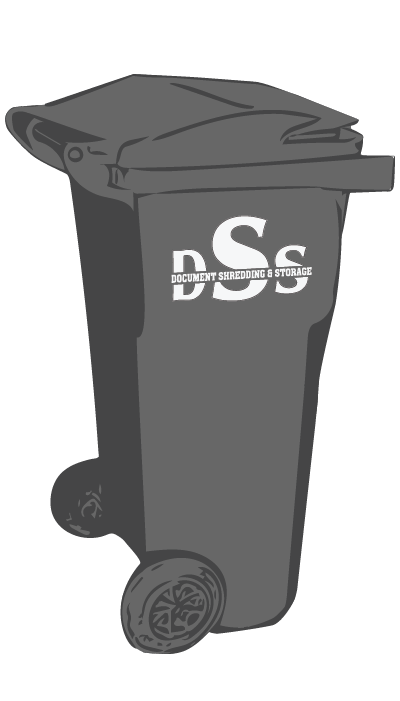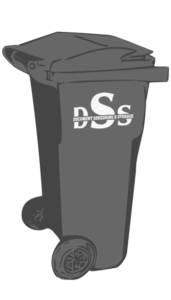 64 Gallon Bin
This is our most popular bin. Though it takes up more space than the 32, it can hold a lot of paper making it a great solution for busy offices.
Details:
24 in. wide x 28 in. deep x 43 in. tall
holds 64 gal. and up to 200 lbs.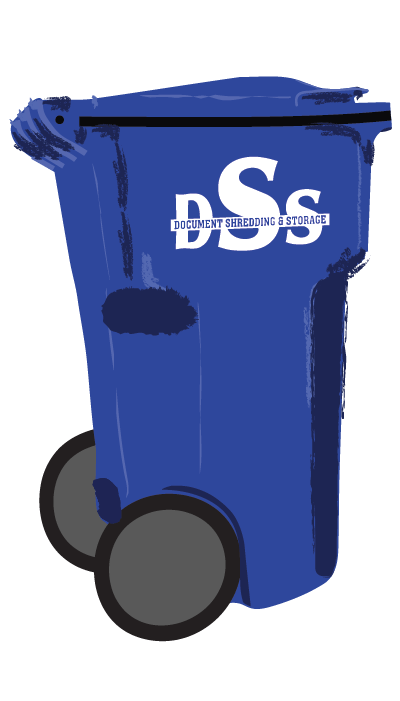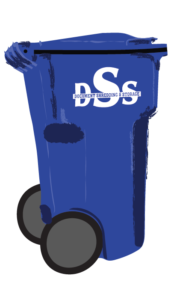 96 Gallon Bin
This is our largest bin in circulation. If you go through a lot of paper, this bin is for you.
Details:
27 in. wide x 33 in. deep x 43 in. tall
holds 96 gal. and up to 300 lbs.