With scheduled service, you fill the bin or console and we pick up the paper for shredding on a regular schedule. To meet your needs, we offer both plant-based and mobile shredding options. 
Why scheduled service?
Every business discards information on a regular basis. The challenge is to ensure that information is protected from unauthorized access. This includes phone messages, daily transaction reports, customer lists, employee records and more. If files contain personal information, it can bring harm to everyone involved, including employees, shareholders, customers and the business as a whole.
This can be a big problem, but there is an easy solution. Our scheduled shredding service is secure, convenient and affordable. We are committed to the highest standards of security and confidentiality. Here are just a few reasons why you should consider scheduled service. 1. Convenience
With scheduled service, we make document security as easy as dropping paper into a bin. No need to make extra phone calls, we will be there when you need us. 2. Protection
Instead of asking employees to judge what may or may not be important enough to shred, you can drop all documents and files into your secure DSS container. Securely disposing of all paper waste means nothing can accidentally fall into the wrong hands. Plus, all the paper you send to DSS will be recycled. 3. Custom Plans
Whether you need service multiple times a week or every two months, we can develop a plan that meets your unique needs.
Step 1
We drop off a collection container of your choice. Place it in a convenient location. See bin options. Step 2
You and fill it with paper: files, receipts, everything because it all gets recycled.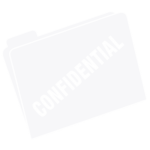 Step 3
We service the full bins by either securing them for shredding at our plant or shredding them on-site in a shred truck. Step 4
All materials are destroyed then baled and sent for recycling into low-grade paper goods.