At DSS our motto is certified, secure, convenient. We strive every day to not only provide peace of mind for our clients but to do it in a way that is helpful and user-friendly. To understand why you should choose DSS, you need to understand what these three words mean to us and how we implement them daily in our business.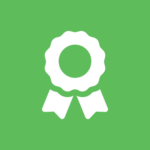 Certified
On our website and marketing materials, you will often see the phrase "AAA Certified." This certification is conducted by the National Association for Information Destruction (NAID) and is the highest standard in our industry. You can learn more about the NAID certification process in detail here. We want our customers to know we are accountable to 3rd party auditors that review and grade our processes and security. We gladly submit to yearly scheduled audits and surprise audits which can happen anytime in order to guarantee we are meeting and surpassing the best practices in our industry. Here are a few ways our AAA certification helps our customers.
Clients know our destruction and storage services meet or exceed industry standards.
Our services meet due diligence standards for laws such as HIPAA (Health Insurance Portability and Accountability Act) and FACTA (Fair and Accurate Credit Transactions Act).
3rd party audits guarantee our processes meet or surpass regulatory standards and are keeping pace with changing requirements.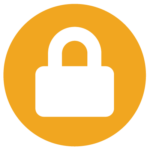 Secure
Our first focus has and always will be security. All of our procedures from hiring to conducting vehicle maintenance centers around this core concept. To better understand how security is woven into everything we do, here is a snapshot of some basic processes and policies broken down by category.
Employees

All DSS employees undergo an extensive background check before they can be hired.
Random background and drug tests are performed on employees every year.
All employees, regardless of function, are thoroughly trained on information security.
All employees can be quickly identified by a DSS badge when they are on duty.

Vehicles & Trailers

DSS vehicles transporting client materials remain locked except for loading.
Daily checks are performed on vehicles, including checks of all doors and locks.
Vehicles are maintained and upgraded regularly to limit malfunctions.

Bins

By default, bins at client locations remain locked to protect the contents and reveal attempted tampering.
Bins in the custody of a DSS employee are never left unattended until they are secured in a locked trailer of vehicle.
Bins remain locked and protected until they are unloaded at a DSS facility.

Facilities

All DSS facilities have restricted access and can only be entered through code locked doors.
There is 24/7 CCTV surveillance throughout our facilities including in the shred rooms and warehouses.
All facilities are equipped with thorough fire prevention and suppression systems and are regularly treated to prevent pests.
Complete security system with motion sensors to detect any unauthorized access.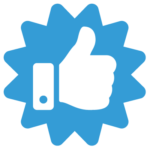 Convenient
Security is our focus, but we know it is essential to make security simple and easy for our clients by providing the right services to reduce their cost and workload. Here are a few ways we make shredding, storage, data destruction, e-waste and beyond as simple and convenient as possible.
We make regular document shredding as easy as dropping paper into a bin.
We can shred paper onsite with a mobile shred truck.
We can pick up hard drives and other devices for secure destruction.
We work with our storage customers to provide delivery and pick up of items with rush service available.