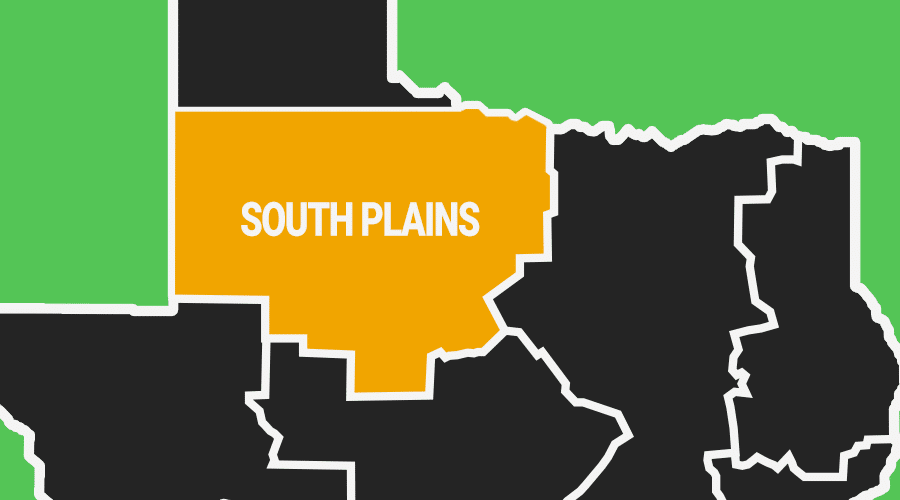 After a few years of operation, the DSS ownership realized there was a need for shredding services in the Lubbock area and further south. The first DSS facility in Lubbock was a transfer station. They would pick up the paper and send it to Amarillo for destruction. In 2009, the Lubbock facility had grown so much that it was necessary to expand the transfer station into a full-fledged shredding and storage facility equipped with their own shredding and destruction equipment.
From our Lubbock facility, DSS serves the entire South Plains and Eastern New Mexico. Below is a list of the communities we serve on a regular basis. This list is constantly evolving and expanding and the services we offer may differ depending on the area. If you have questions, please call or fill out the contact form on our website.
Texas South Plains communities we serve
Below is a list of the communities which we visit on a regular schedule at least once a month. We plan to eventually have a landing page for all of our communities in order to make it easier to find the services we provide in your area. If you do not see your area listed here, please contact us to see if we can add you to a regular route or provide a special one-time service to your location.
Abernathy
Big Spring
Brownfield
Crosbyton
Denver City
Floydada
Forsan
Idalu
Lamesa
Levelland
Littlefield
Lockney
Lubbock
Matador
Midland
Morton
Odessa
Post
Seagraves
Seminole
Slaton
Snyder
Spur
Tahoka
Wolforth
NOTE: Don't see your community listed? Please contact us to see if we can expand our routes or schedule a special one-time service at your location.