DSS also works to serve our communities with secure and affordable shredding options for our residential customers. Whether you are cleaning out your home office, downsizing, or finally disposing of out-dated tax records, we have a service that will work for your personal shredding needs.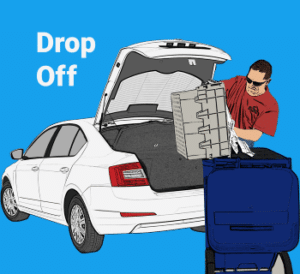 1. Bring it to Us
On any weekday, you can drop off paper for shredding at one of our facilities. Ring the doorbell to let us know you have arrived, and one of our workers will come to unload the paper. You may remain in your vehicle as the paper is unloaded. We can take payment by debit or credit card. No cash please.
Weekdays 9:00 a.m. to 3:00 p.m.
$15 per container

Container is defined as: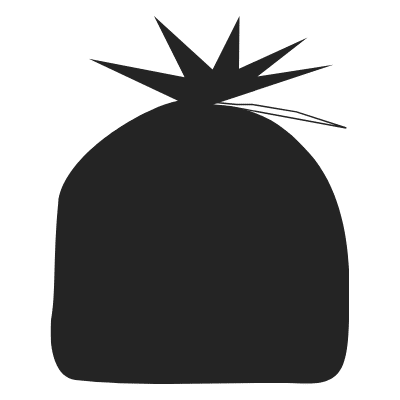 Boxes / Bins: 16" x 13" x 13" or smaller
DSS reserves the right to add additional charges for containers which are larger than the dimensions listed above.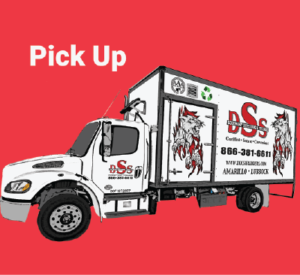 2. We come to you
Call to set up a time for us to pick up the paper from your location. This is ideal for those with a lot of paper or those who simply do not have the time or ability to bring it to us.
Please note: DSS does not drop off bins at residential locations for later pick up.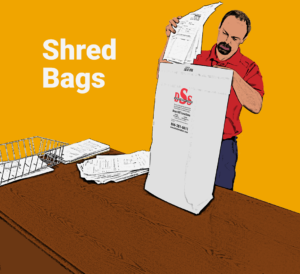 3. Use shred bags
Customers purchase shred bags up front, fill them at their home or office, and then drop the full bags off at a DSS location for shredding. The cost of the bag covers the cost of shredding; there are no additional fees, and the bag will also be shredded and recycled. DSS shred bags are a convenient option for customers who want to fill up the bag as they go through papers at their home or office, and can also be used as gifts or fundraising items. Contact us for more details.
Shred bags have a capacity of 6 gallons or approximately 25 lbs. of paper. They can be purchased from any DSS location, or for an extra price can be delivered to your location.
Cost
$15 if purchased from a DSS location
$25 with delivery to your location
(delivery is currently only available within
the city limits of Amarillo and Lubbock)